We're simple folk. No really, we are. All we want is to do our work in a nice, clean, friendly environment, and not have to deal with a rubbish internet connection.
Gavurin has had a few different offices over the years. Starting out in our co-founders back room, we've moved around looking for the right fit, but ultimately, what we wanted wasn't out there. Until now. Paul Miller & Mike Lowenstein, our co-founders, had the idea to create an environment where like-minded people could work, share ideas and inspire one another. Using this idea and the findings from the 2016 Auxin report, they created The Racquets Court.
So what did we discover when preparing to move offices?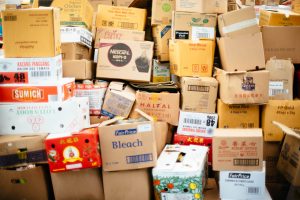 Firstly, how much 'stuff' we'd acquired over the years. Why we were keeping a hold of a hot water bottle, several broke computer mice and a stack of magazines from 2013, I'll never know!
We also started mentally keeping a list of all the things we'd miss about Wallsend. For us it was the great people we met along the way and our Friday favourite chippy, The Willow.
However, our new office is located in the city centre of Newcastle. We are surrounded by so many restaurants, shops, the library, the city baths, gyms and everything else this fantastic city has to offer, so we definitely can't complain. In fact, we have stepped up our Friday lunch game and are on a mission to visit a new place each week.
Another huge factor for choosing this location is its proximity to the Universities and to be a part of the growing digital, software and technology scene in the centre of Newcastle. We have an international client portfolio but want to boost our visibility and grow our customers a bit closer to home.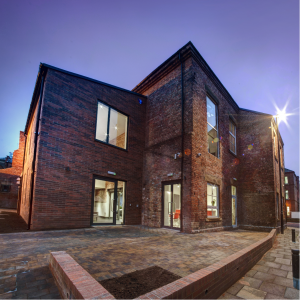 The building itself has many features which are so important for a tech company like us, including a connection to the Stellium's 40km metro fibre network – the only OPEN network in Newcastle. The multi-duct network is the first of its kind to be built in the city and connects Stellium's data centres to multiple long-haul and international carriers. The network is a low-latency, high-capacity connection to London, Europe and the US. You can read more about The Racquets Court here.
We made the move in November 2018, got ourselves unpacked and settled, celebrating our first Christmas here and are now looking ahead to see what 2019 will bring us.