As we get to the end of another year and another decade, we decided to call out some of Gavurin's highlights from across this year. 
Giving Back
We've worked with a whole range of young people this year, from key stage 2 and 3 students (though things like Bring It On NE, mentoring and work placements to name a few) to mock interviews with Newcastle University for the School of Computing Science.  
We've exceeded the expectations for an SME involved with STEM so much so that we were asked to join the North East Ambition programme. We were even asked if they could use us as a case study of an exemplary SME, so of course, we said yes.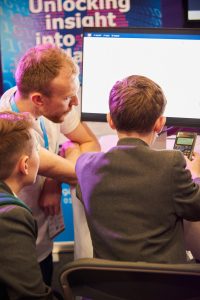 New HQ
We are now based in The Racquets Court, Newcastle's best-connected workspace. The work we do does require strong and secure connectivity and The Racquets Court is the first building of its kind to be connected to the Stellium metro fibre network. We have a gigabit carrier into the building with a current standard speed of 200MB (up and down) and the ability to scale if needed. Part of the appeal for us to be city centre-based is the doors it can open through activities like networking, attending local events and being involved with this forward-thinking city.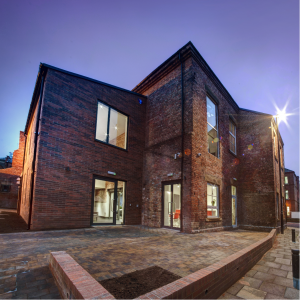 Work
It's been a great year for us work-wise. We've increased our North East based client portfolio and transitioned one of our biggest clients onto our latest PBI platform amongst other things. A big highlight for us has to be our nomination for Prolific North Tech Awards for the Best Application of Tech – Health 2019. While Gavurin didn't win, we were absolutely delighted to be recognised and considered and took some of the team to Manchester to attend the awards as thanks for the hard work.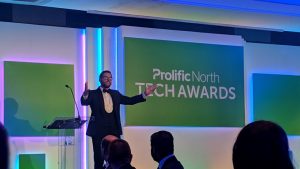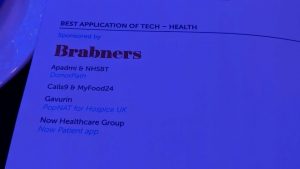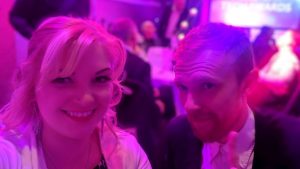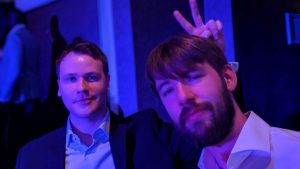 Our People
 At Gavurin, we think of ourselves as one big family, so we like to celebrate our team both for their successes inside and outside the office. Alongside getting 100% of our developers Microsoft certified, we've had two weddings, an engagement and a couple of big birthdays to celebrate this year so it's definitely been a good one. 
Honourable mention
For an unknown reason, one of the team brought a melon to work one day. After placing it in his ped, he proceeded to forget all about it. Yes, I know what you're thinking, but you're wrong. Somehow it survived and became a sort of Gavurin Mascot. After 8 months in the drawer, it finally began to show signs that it might not be suitable for consumption. RIP Melon.