Total transparency for teams that create data-fuelled content at scale.
Manage the process of creating, editing and publishing impactful data-driven reports, all from a single platform.

Share content quickly, confidently, and effectively
Our reporting software comes with an easy-to-use set of authoring and collaboration tools to produce the professional, branded reports you need.
Whether communicating internally or sharing insights with customers and stakeholders, our software enhances the consistency and efficiency of your reporting.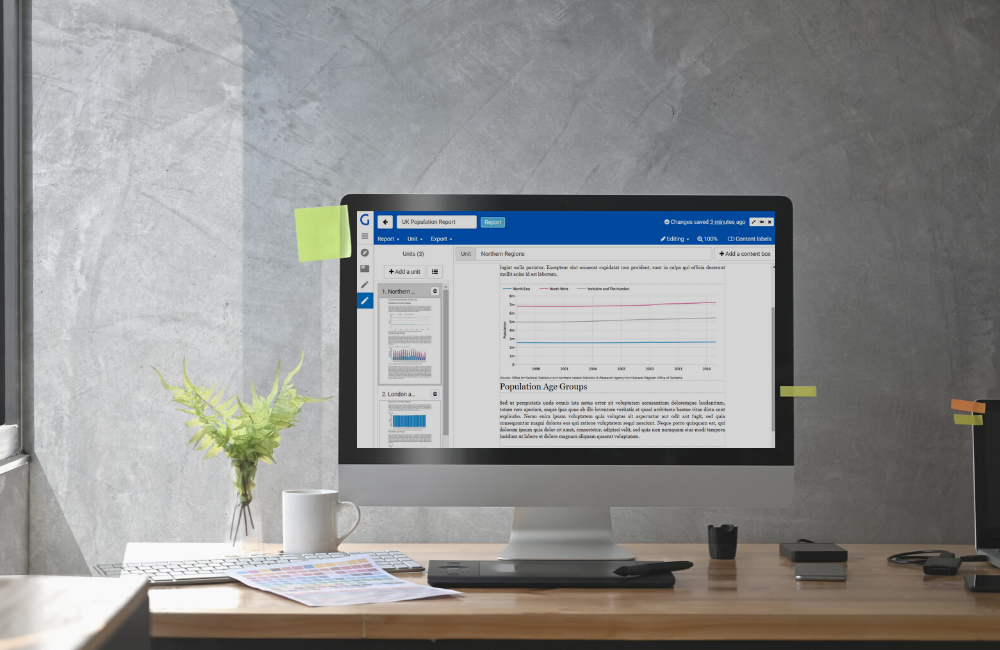 AI-powered
Automated data updates
Natural language generation
Branded templates
WYSIWYG authoring
Customisable exporting (PDF, XML, HTML)