Flexible working is a hot topic these days with many businesses trying to shoehorn flexible working into their company culture. With varying degrees of success.
We know our team is made up of people who have families, responsibilities and, most importantly, lives outside of work. This is why we have always had a flexible approach to our working week.
According to the IWG Global Workspace Survey, 73% of UK workers see flexible working as the new normal. This is great, but what does flexible working mean? Well, it can mean a few different things to different people
 Location
This refers to working from home or working remotely, for example, working in different cities from the main offices.
Taking a flexible approach to a location means that on the odd occasion one of our team needs to be at home, they can be. All we say is make sure you have rearranged appointments, phone calls or cover so that our customers aren't impacted. Remote working is helpful to us as a business as it means our team attend meetings, appointments and conferences in various locations around the UK.
Hours
Typically referring to people setting their own hours or agreeing annualised hours instead of weekly or daily.
We work with people so we need to be available to respond to help desk tickets, answer the phone during office hours and attend meetings and appointments. Does that mean you are rigidly tied to office hours? Not necessarily. Our main focus is on delivering products to our customers in the agreed timeframe.
Workload
We are all adults, and we treat each other like adults. We expect our team to manage their own workloads, set their own appointments and work with us to succeeding in our business goals. If you can't trust someone to manage their own workload, are they really the right person for the job?
There are always jobs to be done in a business, so we also like to encourage employees to explore what they are interested in. If you're a developer who is really interested in marketing, we'll happily encourage you to get involved. If you find courses or conferences that you think will further your learning, then we'll happily arrange for you to attend.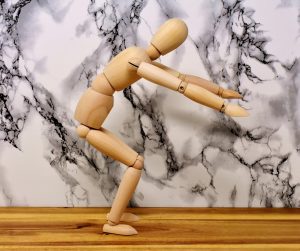 We are as flexible as we want you to be. If your child is sick, we don't expect you to be in the office that day. Additionally, if you have a doctor or dentist appointment, we don't expect you to take a holiday for that either. If you need to temporarily alter your working hours, we're happy to accommodate you where possible.
If you wish to make a permanent change to your working hours, again, we are happy to discuss this with you. Employees can apply for flexible working (which usually includes working from home, working part-time, compressed hours, flexitime, annualised hours, staggered hours and phased retirement to name a few) by following our company procedure.
Interested in a career with Gavurin? We're always keen to hear from people with an interest in our field. Get in touch to discuss any future opportunities.