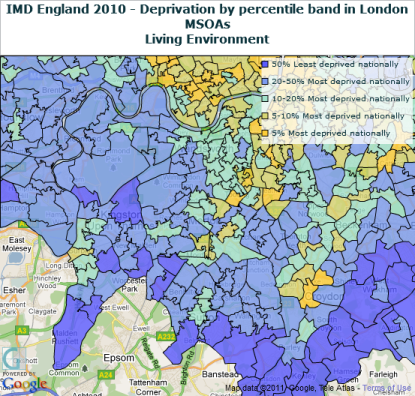 The Index of Multiple Deprivation (IMD) 2010 is a comprehensive analysis of wealth and poverty in England. Based on 8 'domans' of poverty:
Housing
Crime
Education
Employment
Health
Income
Environment
TOTAL
As with all government data, this database captures EVERYONE. Therefore, although the focus is on poverty, where the poor do not live, live the wealthy.
Seeing this on a map is crucial. Also crucial is the ability to see all 'domains' at once and compare 2010 with earlier years (2007 and 2004).
This map shows the good and poor places in the South West of London for one of the domains – the 'living environment'.