Hospice UK At A Glance
Hospice UK was founded in 1984 and is the leading charity for hospice care in the UK
Hospice UK supports the work of more than 200 hospices that collectively deliver care to 200,000 people with terminal or life-shortening illnesses every year
In 2017, 212,000 people accessed direct support from hospice care. Whilst 51,000 people received in-patient hospice care; hospice services also made 1,065,000 community / home visits
Charitable hospices across the UK fundraise £2.7 million for care every day
Hospice UK has implemented a strategy aimed at extending the reach of hospice care, tackling inequality, working more closely with communities in the delivery of hospice care and empowering a strong, dynamic and responsive hospice sector
The Challenge
Detailed research by Hospice UK identified the need for an information and insight resource that would (a) help Hospices and other interested parties better understand local needs and (b) identify gaps in service provision in the delivery of end of life care, especially where it is delivered within the community. Furthermore, the UK's rapidly changing demographics and social profile suggested that demand was likely to increase and patterns of need change in future years.
Therefore, Hospice UK determined the need to identify a partner that could help them (a) understand the key insights Hospice leaders required and (b) develop a data and information portal that delivered intelligence in a consistent and reliable format. This would offer decision makers the information sources critical to the development of appropriate and responsive end of life care delivery strategies.
This data analysis application was also identified as key to the delivery of two of Hospice UK's strategic objectives – to tackle inequality, widening access to hospice care, and to empower a strong dynamic and responsive hospice sector.
The Solution
Appointed following a competitive tender process, Gavurin's Consultancy team, in conjunction with Hospice UK, ran a series of workshops aimed at identifying the key data required by target audiences.
Using its proven user persona methodology, the consultancy team conducted research across the Hospice UK network to build a clear picture of the data-based insights users required, the analytical skills they possessed and their preferred means of accessing information.
From this research, the PopNAT application was born. PopNAT is a cloud based web portal that enables the hospice community to access key data-driven insights about the communities they serve, together with insightful suggestions about how they might use the data to develop strategic plans for service delivery. The Gavurin Data Science team achieved this using bespoke geographic data structures, natural language generation and simple but flexible presentation frameworks – which combine to deliver insights that meet the needs of a community of users that ranges from relative data novices to experienced data analysts.
Based upon its proven Analytics and Reporting platforms, the Gavurin Technology team speedily developed PopNAT and successfully debuted it at the 2017 Hospice UK Conference. PopNAT enables visitors quickly to identify areas of interest and then view a comprehensive set of data stories and associated suggestions. PopNAT is also configured to enable advanced users to drill more deeply into the data using Gavurin's proprietary Analytics and Reporting software.
The Benefits
The four key benefits of PopNAT reflect the design principles that were integral to the research:
Trustworthy: Users believe that PopNAT is 'for them' and that it is maintained with accurate and up to date data
Easy: PopNAT is easy for the average user to pick up and adopt quickly
Actionable: PopNAT easily connects data to action
Complete: PopNAT enables deeper analysis by advanced users
After nearly a year since it was originally released, PopNAT was shortlisted for the Prolific North Tech Awards 2019 for the 'Best Application of Tech – Health' award.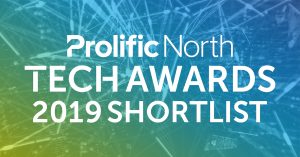 In their own words:
"Gavurin immediately understood that the outcome we wanted wasn't the tool itself per se, but what the intelligence it delivered would enable hospice care providers to do better or differently for their communities.

Their detailed, structured and informal research with hospice staff has resulted in a easy to use tool which inspires action."
Kathleen Caper, Head of Policy & Advocacy, Hospice UK