This is a question we always have fun with at Gavurin.  Why?  Because it depends on who in our diverse and eclectic team you ask!  By way of example ….
We host and manage data for our clients and have a data warehouse jammed full of interesting and useful data that complements our clients' own.  But we are not just a data management specialist or a data broker.
We have really cool software (SaaS) that our clients use to analyse and visualise data in order to develop invaluable insights for their businesses.  We also have beautiful software that turns those insights into informative and impactful reports. But we are not just a software developer.
Our team of Data Scientists, Information Designers, Mathematicians and Statisticians work with our clients to help them understand how to unleash the power of their data.  But we are not just a data consultancy.
What then are we?  Our clients look upon us as their data partners.  We work with them holistically so that they are better placed to manage, understand, analyse, visualise and report their data to drive better business outcomes.  Outcomes that help them protect and grow their businesses.
Because it's not about the data, it's about the amazing things our clients can achieve through making their data work hard for them.
Data Strategy and Requirements
Data Science Services
Information Design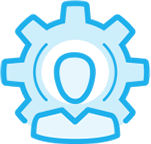 Gavurin Services
Bespoke Report Branding
Bespoke Content Management Integration
Reporting Process Optimisation
Data Management & Enhancement
To drive outcomes from business data, teams must have consistent, governed access to quality data that is relevant, insightful and usable.
Gavurin Data offers a range of services to help you acquire, structure and govern the data which drives your organisation. Dependent on your requirements, you can also access to the Gavurin Data Warehouse which offers a wealth of value-added data that can be combined with yours to unleash the unknown potential in your data.
Data Analytics & Visualisation
Recent research has highlighted that nearly half of UK organisations believe that a lack of data and/or the requisite analytical skills is holding them back. However, with good data and smart self-service tools to explore it, people of any skill set can turn raw data into informative, well illustrated business insights. What better way to drive better business outcomes than through data-informed decisions?
Gavurin Analytics delivers advanced data discovery techniques to the user with simple to use, yet powerful, charting, mapping and analysis software (SaaS) tools.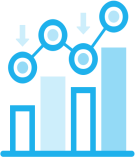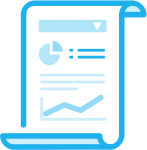 Report Authoring and Publication
Driving business outcomes is ultimately about people and teams – this is where Gavurin Reporting comes in to play.
Our easy-to-use, self-service solution delivers WYSIWYG authoring tools, automated data updates, professional quality branding and even AI powered text-generation, ensuring your team share content quickly, confidently and effectively, whether communicating internally or sharing insights with customers and stakeholders.
Report Authoring Workflow
For teams that need to produce a high volume of professional, quality reports utilising their reporting content and data, Gavurin Workflow offers a uniquely focused set of collaboration tools.
Don't put your team's precious insights at the mercy of email, spreadsheets, ad hoc processes and missed deadlines – Gavurin Workflow delivers an end-to-end solution to optimise and professionalise how you plan, create, track and publish your team's content.
Gavurin Services
We get it – sometimes the difficulty with using data to drive your business is knowing where to start, or how to proceed. Gavurin Services will be with you every step of the way to help you discover and realise the hidden potential in your data and your team.
Whether it's understanding what data you have, what data you need, what questions you need to ask or what insights your data might provide you, our Data Science and Information Design team are on hand to help you on your journey to better business decisions.
Ready to get started?
See what Gavurin can do for your organisation when your data is unleashed
It's data, but not as you know it
We unravel complexity. We organise dense data into manageable categories and dimensions. We make real insight readily accessible. With our lightning fast reporting and the highest levels of data compliance, your business strategies will be better informed than ever before.
What you get working with Gavurin
Benefit from our analytical expertise.
We're a team of mathematicians, data scientists, economists and business people. We have the ability to scrutinise data and then think creatively about its relationship to organisational and economic issues. We can do that because of the broad spread of our backgrounds and because we've done it ourselves – creating ground-breaking, data-intensive projects.
Intuitive data visualisation and mapping
We make data accessible to all who need it to make better decisions.
Gavurin Analytics delivers informed insight and lightning fast reporting so that greater competitive advantage is within your reach. Gavurin Analytics comes with state-of-the-art concern for data governance and security. Our SaaS solution means it's accessible anywhere, any time. " … for such a complex bit of kit it (Gavurin technology) is remarkably intuitive. We were able to pick it up and play with it straight away, rarely having to resort to the help files".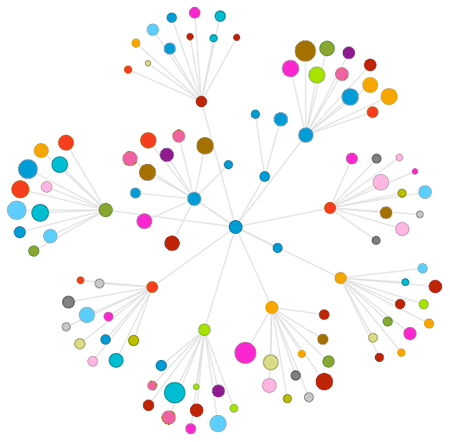 Our data – blended with yours to amplify it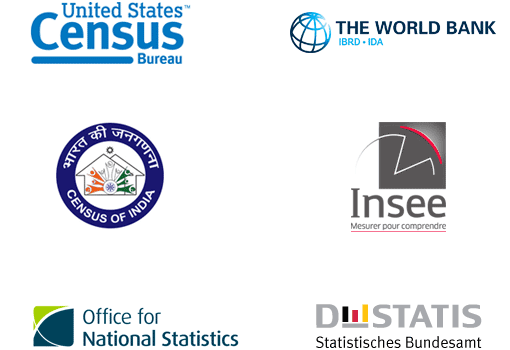 We precisely blend your data and ours using a simple but proven process.
Every dataset in our warehouse is maintained up to date, geocoded if necessary, tested and supported by information about it (meta data). We blend that data with yours, offer added value from stand-alone data, and guarantee to source data in the unlikely event we don't already have it.
Our data warehouse is delivered to our customers in the same way as Gavurin Analytics – SaaS – making it instantly accessible.
We work with you to understand your business
We appreciate your challenges and your opportunities
We identify how data can add value to your business
We identify how third party data will add value to yours
We identify how Gavurin Analytics will reveal the insights from data
We empower your teams to reach better data-based decisions and to communicate them more effectively and efficently than ever before
Ready to get started?
See what Gavurin can do for your organisation when your data is unleashed