PoweredBI is Gavurin's data and analytics reporting solution for your business. If your objective is significantly to scale up your ability to consolidate, understand and communicate the insights from your data and content, then PoweredBI is the solution for you.
PoweredBI can be implemented as a complete out-of-the-box reporting workflow solution. Alternatively, deploy only those modules you need to complement your existing infrastructure.
Whichever path you choose, you will publish more digital output (in your chosen formats), more efficiently and with enhanced governance and quality.
PoweredBI facilitates 'publishing on demand' and revolutionises how people collaborate, control and distribute your content. PoweredBI will save you time and money whilst increasing accessibility, quality and efficiency.
You will offer your audiences the insight and information they need, when they need it.
Data Management & Enhancement
To drive outcomes from business data, teams must have consistent, governed access to quality data that is relevant, insightful and usable.
Gavurin Data offers a range of services to help you acquire, structure and govern the data which drives your organisation. Dependent on your requirements, you can also access to the Gavurin Data Warehouse which offers a wealth of value-added data that can be combined with yours to unleash the unknown potential in your data.
Data Analytics & Visualisation
Recent research has highlighted that nearly half of UK organisations believe that a lack of data and/or the requisite analytical skills is holding them back. However, with good data and smart self-service tools to explore it, people of any skill set can turn raw data into informative, well illustrated business insights. What better way to drive better business outcomes than through data-informed decisions?
Gavurin Analytics delivers advanced data discovery techniques to the user with simple to use, yet powerful, charting, mapping and analysis software (SaaS) tools.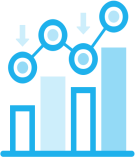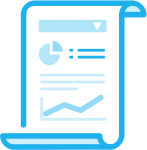 Report Authoring and Publication
Driving business outcomes is ultimately about people and teams – this is where Gavurin Reporting comes in to play.
Our easy-to-use, self-service solution delivers WYSIWYG authoring tools, automated data updates, professional quality branding and even AI powered text-generation, ensuring your team share content quickly, confidently and effectively, whether communicating internally or sharing insights with customers and stakeholders.
Report Authoring Workflow
For teams that need to produce a high volume of professional, quality reports utilising their reporting content and data, Gavurin Workflow offers a uniquely focused set of collaboration tools.
Don't put your team's precious insights at the mercy of email, spreadsheets, ad hoc processes and missed deadlines – Gavurin Workflow delivers an end-to-end solution to optimise and professionalise how you plan, create, track and publish your team's content.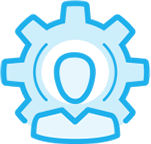 We get it – sometimes the difficulty with using data to drive your business is knowing where to start, or how to proceed. Gavurin Consultancy will be with you every step of the way to help you discover and realise the hidden potential in your data and your team. Whether it's understanding what data you have, what data you need, what questions you need to ask or what insights your data might provide you, our Data Science and Information Design team are on hand to help you on your journey to better business decisions.
"Our editors and analysts now spend their time focusing on what goes in our reports rather than how we actually publish them!"
Ready to get started?
See what Gavurin can do for your organisation when your data is unleashed