If your objective is to add scale to how you consolidate, understand and communicate the insights from your data and content, then PoweredBI, Gavurin's data and analytics reporting solution, is for you.
Data Strategy and Requirements
Data Science Services
Information Design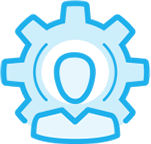 Bespoke Report Branding
Bespoke Content Management Integration
Reporting Process Optimisation
PoweredBI
can be implemented as a complete out-of-the-box reporting workflow solution. Alternatively, deploy only those modules you need to complement your existing infrastructure.
Whichever path you choose, you will publish more digital output (in your chosen formats), more efficiently and with enhanced governance and quality.
PoweredBI facilitates 'publishing on demand' and revolutionises how people collaborate, control and distribute your content. PoweredBI will save you time and money whilst increasing accessibility, quality and efficiency.
You will offer your audiences the insight and information they need, when they need it.
Data Management & Enhancement
To produce authoritative and reliable content, teams must have consistent, governed access to data. Our technology delivers 'one version of the truth', the cornerstone of any data driven content reporting strategy.
Gavurin Data is a suite of hosted services & technologies developed to ensure you are equipped to acquire, structure and govern the data that forms the basis of your organisation's content publishing strategy.
Data Analytics & Visualisation
Turning data into publishable insight requires powerful, charting, mapping and analysis tools. Gavurin's range of self-service tools (SaaS) delivers advanced data discovery to your analysts and authors.
The comparative simplicity and accessibility of Gavurin Analytics means that users with more limited skill sets can turn raw data into informative, beautifully visualised business insights.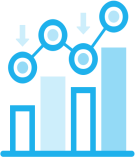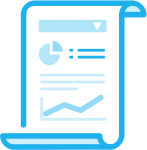 Report Authoring and Publication
With Gavurin Reporting, your team does not need desktop publishing skills to produce excellent, high quality content.
Our self-service WYSIWYG authoring tools include: automated updating of charts, maps, tables; artificial intelligence (AI) based natural language content generation; professional quality branding; and publication in a wide range of digital formats. These tools will transform your team, liberating them to concentrate on analysis and content creation enhancing the quality of their output and the value you offer to your customers.
Report Authoring Workflow
Gavurin Workflow is for businesses who want to produce professional quality digital reporting output on a large scale. Gavurin Workflow offers the tools required to create, plan, track and publish your team's content. There is no more risky reliance on email, spreadsheets and ad hoc processes.
Your analysts, report writers and editors can focus on creating insight and content and not be diverted by the management processes surrounding scheduling, resource assignment, tracking, publication and review.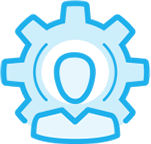 We get it – sometimes the difficulty in turning raw data into insight and meaningful content is knowing where to start, or how to proceed. Gavurin Services will join you to help you to discover and realise the potential in your content, and your team. We've done it before – with some of the biggest content creators in the world.
Whether it's understanding what data you have (or should have), what questions you need to ask or what stories your data might tell, our Data Science and Information Design team will help you on your journey to producing high quality, publishable content at whatever scale you choose.
By showing you how our resources, tools and technologies leverage your current infrastructure, discover that the best content is PoweredBI Gavurin.
"Our editors and analysts now spend their time focusing on what goes in our reports rather than how we actually publish them!"
Ready to get started?
See what Gavurin can do for your organisation when your data is unleashed